Holt SAC North Norfolk National Sea League 2018-19 Round 2 (Report)
Sunday 4th November 2018 - Gt Yarmouth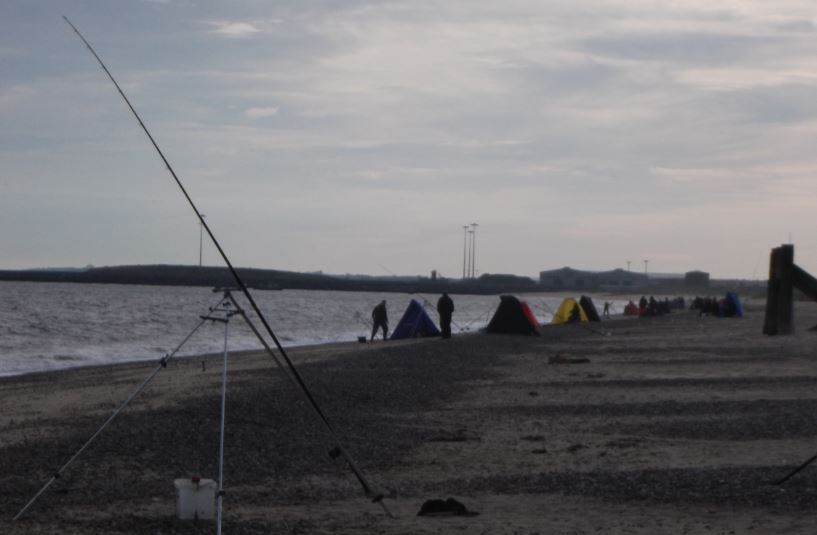 Holt SAC's Round 2 of the North Norfolk National Sea League was held at GT YARMOUTH (South Beach) on SUNDAY 4TH NOVEMBER fishing 10:00-3:00 LW 12:09 4.5m. Draw for this match was in the Monument Car Park just south of the Pleasure Beach and many apologies for no café this time. Six full teams participated in this one with their members coming from as far afield as the far corners of East Anglia and East Midlands. In addition, there were two Individuals which included our now regular Malden man, John Kimble and up and coming Junior Jack Topping, who struggled for Whiting in this one but see he can catch big Flounders, just keep plugging at it Jack.
Pegging for this one was one Zone North of the Welly and the rest South to around the middle of the Pleasure Beach. Avoiding the bottom snaggy end of the Pleasure Beach but did hear some did find a few hefts so many apologies, can't eliminate them altogether. Many thanks to Bev Self for helping with the pegging, it would have been a lot of walking if not and we even managed to get the "Country Cars" Zone flags out.
Weather was forecast to be dry with a light to moderate southerly wind which it duly was and made for a very comfortable days fishing. Fishing the ebb and around the bottom seems to be the best at Gt Yarmouth and being a smallish tide meant no real following the tide so yet again nice and comfortable. With a lack of roughness over the previous few days the water had started to shear out but this didn't seem push the fish off too much.
After the previous year's outstanding experiences in Round 2 at this venue at around the same date in horrendous weather everyone was highly optimistic of a repeat. Shortly after the whistle this optimism was realised well to be precise 4minutes 20 seconds on peg 9 as timed by pegs 1 & 2 when a treble shot of reasonable Whiting were coming up the beach. This was followed by treble after treble and others in Zone A were soon following suit although peg 10 took a while to get in gear. Not huge whiting as last year but all well into 25-29cm range and mounting up points on every card.
In contrast, the Zones B > E performed slightly slower and tended to have more of a mixture of Dabs and Whiting. Even with the numbers of fish about some struggled to fill up their cards although they were still catching albeit single fish every other cast. For the first 4 hours it was predominantly Whiting in Zone A but as the tide started to flood and ease the Dabs became the dominant species helping to create very big fish numbers in this Zone. Surprisingly, in the other Zones there were a few who didn't find many Whiting and the majority did pick up quite a few Dabs in that last hour.
At the final whistle it was Zone A that out shone all the others with "Big Catch Tackle's" HENRY RANDELL (Peg 2) taking victory with 21lb 8oz (1031 pts) from an incredible 76 fish which is a new club record for numbers of fish caught in a Club match. Lots of Whiting in the mid 20cms plus a nice one of 35cm contributed to his score but his patience to stick to 15 minute cast rather than being too eager helped him get that extra third Whiting per cast producing multiple treble shots. Runner-up was next door on Peg 1 "Angling Direct Norwich's" ADRIAN BORDIANU with 19lb 4oz (923 pts) from 71 fish which also beat the old Club record. Again mostly mid 20cm Whiting but probably suffered from his over eagerness to haul in resulting in double shots rather than the trebles experienced by Henry. Final podium slot when to "North Norfolk Lads" TONY THOMAS (Peg 9) someway adrift with 13lb (623 pts) from 48 fish who couldn't capitalise on his multiple Whiting trebles at the start.
In the Teams it was close with NORTH NORFOLK LADS on 7 penalty points from 2 Zone wins, a Zone 2nd and a Zone 3rd. Runner-up was GORLESTON TACKLE with 8 penalty points from 2 Zone wins, a Zone 2nd and a Zone 4th. Final podium slot went to BIG CATCH TACKLE with 9 penalty points from a Zone win, a Zone 2nd and 2 x Zone 3rds.
The Heaviest Flat fish was a 3 way tie of 33cm (15oz) with a Dab to JOHN CARTER (Peg 25) and Flounders to SIMON BONE (Peg 44) and PETER LOKE (Peg 50). Heaviest Round was a 38cm (15oz) Whiting to PAUL MARSHALL (Peg 28). Altogether there were 953 fish (704 Whiting, 246 Dabs, 2 Flounders and 1 Bass) recorded weighing 244lb 7oz.
In the Zones, HENRY RANDELL (Peg 2) of Big Catch Tackle took Zone A with 1031 points from 76 fish followed by ADRIAN BORDIANU (Peg 1) of Angling Direct Norwich with 923 points from 71 fish. Zone B was taken by KEVIN GREEN (Peg 15) of North Norfolk Lads with 516 points from 41 fish followed by ADAM MALLOY (Peg 12) of Angling Direct Norwich with 475 points from 39 fish.
Zone C went to JEFF STANNARD (peg 29) of Gorleston Tackle with 613 points from 45 fish followed by PAUL MARSHALL (Peg 28) of Big Catch Tackle with 428 points from 31 fish. Zone D was taken by MIKE TOPPING of Gorleston Tackle with 606 points from 48 fish followed by MIKE WATTS (Peg 31) of North Norfolk Lads with 465 points from 42 fish. Zone E was taken by TOM GIBBS (Peg 49) of North Norfolk Lads with 442 points from 38 fish followed by ALAN DOY (Peg 45) of Gorleston Tackle with 419 points from 34 fish.
Another excellent Gt Yarmouth match which lived up to the expectations but the average size of the Whiting was low. A few struggled to find numbers of fish but the majority did with Zone winners getting serious numbers although the resulting points affected by that general size of the Whiting. A venue that is definitely on the North Norfolk NSL calendar for future years. Round 3 of the League will be at CLEY on SUNDAY 9TH DECEMBER fishing 10:00-3:00 HW 8:34 5.0m.
Although there are only 6 teams in the league this year they are sound teams and so far fielding full teams which is making it very competitive. It is also worth mentioning that we have a number of genuine England Internationals in the teams who have worked hard to get into national squad and by participating in local competitions demonstrates their commitment to the sport. In particular, I would like to mention KIMBERLEY LAWN who along with another Club Member ADELE SMITH were part of the English Ladies team who took Bronze in the recent World Championships in North Wales. No mean feat from a field of 12 teams from around the World in some really tough conditions over the 4 matches. Well done Kim and Adele and the rest of the England team and especially Adele who was top lady in the team.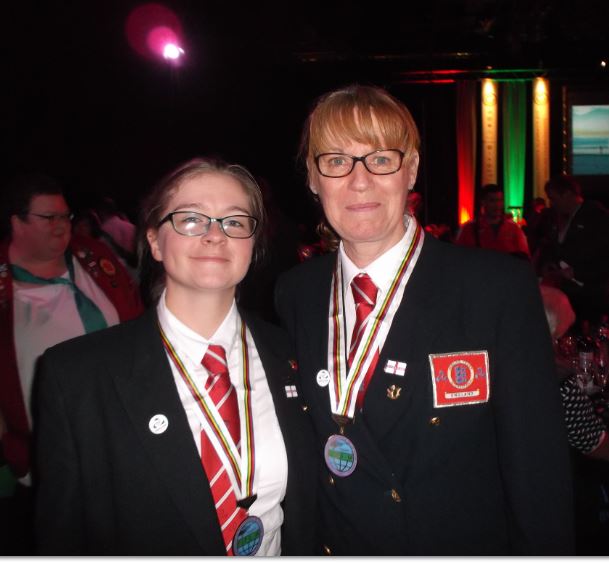 The next Club match is at SALTHOUSE on SUNDAY 18TH NOVEMBER fishing 10:30-3:30 LW 9:15 4.0m with draw on the beach road from 9:15. This is then followed by the big one in the National Sea League Final at CLEY/SALTHOUSE/KELLING on SATURDAY/SUNDAY 24TH/25TH NOVEMBER and we will be fishing 9:00-2:00 on both days which is 1 hour earlier than advertised. There are 33 teams participating which is 165 anglers with the majority staying at Kelling Heath so it's going to be busy. There will be 34 pegs in each of the 5 Zones so there will be some shingle walking at the start. Dabs are currently prolific so don't forget those "old fashioned" booms, good luck to all the teams and especially to the 7 local ones … Tony T
Top 10 Individuals (on the day) …
1...Henry Randell..........21lb.7 2/3oz.…(76 Fish) (Peg 2)
2...Adrian Bordianu.......19lb.3 2/3oz.…(71 Fish) (Peg 1)
3...Tony Thomas..........12lb.15 2/3oz.(48 Fish) (Peg 9)
4...Jeff Stannard...........12lb.12 1/3oz.(45 Fish) (Peg 29)
5...Mike Topping...........12lb.10oz.......(48 Fish) (Peg 40)
6...Charlie Needham.....12lb.9 1/3oz...(48 Fish) (Peg 10)
7...Kevin Green............10lb.12oz.......(41 Fish) (Peg 15)
8...Neil Smart................9lb.15 2/3oz..(38 Fish) (Peg 7)
9...Adam Malloy.............9lb.14 1/3oz..(39 Fish) (Peg 12)
10.Mike Watts………………...9lb.11oz........(42 Fish) (Peg 31)
Teams on the Day …
1...NORTH NORFOLK LADS…………….7 Points
2...GORLESTON TACKLE………………..8 Points
3...BIG CATCH TACKLE………………...9 Points
4...ANGLING DIRECT NORWICH….14 Points
5...CHARLIES ANGELS………………….16 Points
6...ANGLING ADDICTS………………..18 Points
Teams to date …
1...BIG CATCH TACKLE………………..17 Points
2...NORTH NORFOLK LADS……………20 Points
3...GORLESTON TACKLE……………….23 Points
4...ANGLING DIRECT NORWICH….25 Points
5...ANGLING ADDICTS…………………26 Points
6...CHARLIES ANGELS………………….30 Points
------..------